How to Register with Bulk SMS Malaysia and Get 10 Free Demo SMS Credits
Welcome to iSMS Malaysia and thank you for choosing to register with iSMS Online Service. This quick and FREE registration allows you access to the membership page. With this
FREE registration
, you may load your free 10 credit demo PIN to the member page to start using our service. You can only access to member page after the registration. To learn how to register for iSMS Malaysia and reload your free sms credits, please follow the steps below carefully.
Step 1: Go to http://isms.com.my/register.php and fill in your details accordingly. Then press "Submit".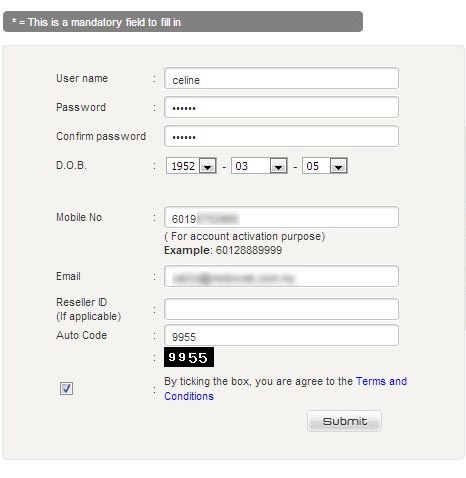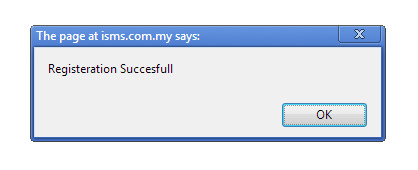 Step 2: After register, you may go to http://www.isms.com.my/index.php to get Free Demo SMS Credit pin.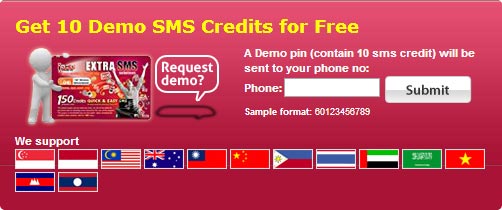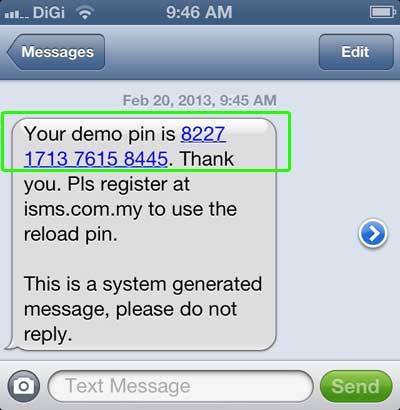 Step 3: Login to your iSMS Account and go to "Reload".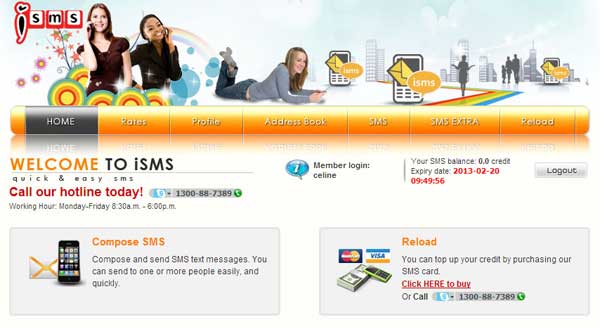 Insert the pin you have received in your SMS.
Click "Submit".
Pin number can only be used once.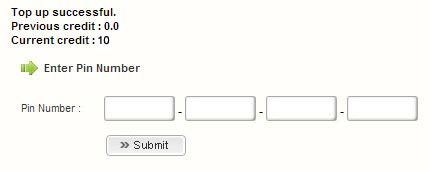 After completing the steps above, you can continue to compose your sms and launch your Bulk SMS Marketing.
To compose sms, go to SMS > Compose SMS at your navigation menu.