Bulk SMS End User Guide
SMS Template
Click the SMS menu, select "SMS Template"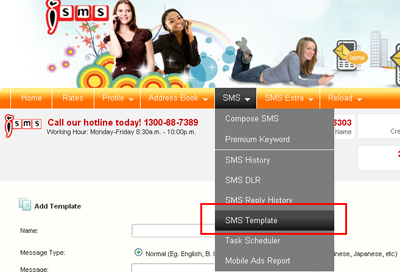 Name: Enter your Template Name
Message Type

Default is Normal
Select Unicode, if you want to send Chinese,Japanese or other special characters

Message

Key in your message here & system will auto calculate the characters left for you.
For Normal message type, maximum 153 characters per sms credit. For Unicode message type, maximum 63 characters per sms credit.

Presss Add to add new template for approval.