Bulk SMS Malaysia WordPress iSMS Contact Form Plugin
WordPress iSMS Contact Form Plugin
iSMS Contact Form can create multiple contact forms and customize the mail contents using simple markups. The forms are readily integrated with the mobile number field and simple to setup. You will be able to collect and view all the form data submitted from your website.
Sign up an iSMS account HERE, top up some SMS credits HERE and you can start enjoy our SMS services within the comfort of your WordPress.
Version: 1.0.0
Change Log
11/06/2020 - Create iSMS Contact Form
New Features
Please contact us if you face any difficulties, so that our developer team can assist you. Need more SMS credits? Top up HERE.

Download WordPress iSMS Contact Form Plugin
Please click below to find out about other WordPress plugins.
How to install WordPress iSMS Contact Form plugin
1. Login your WordPress website. Download the plugin here. At the left column sidebar, click Plugins > Add New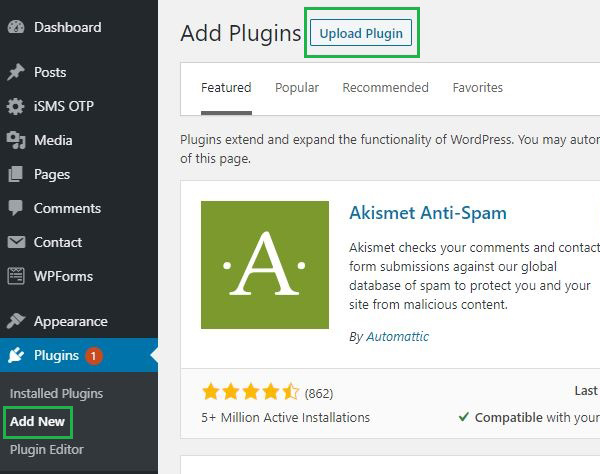 2. Click Upload Plugin at the top and upload the zip file. After selecting the file, click Install Now.
3. Return to the plugins page and click Activate.

How to configure WordPress iSMS Contact Form plugin
iSMS Contact Form Settings
1. Go to iSMS Contact and insert tag in your form. Next, click "Save Changes" to save your settings.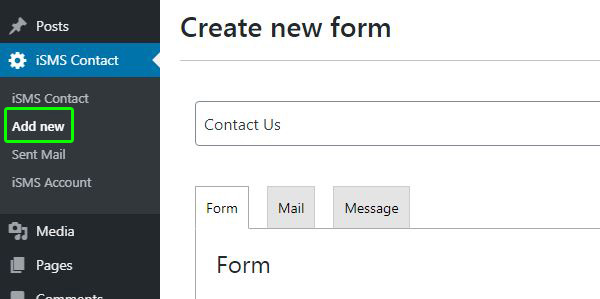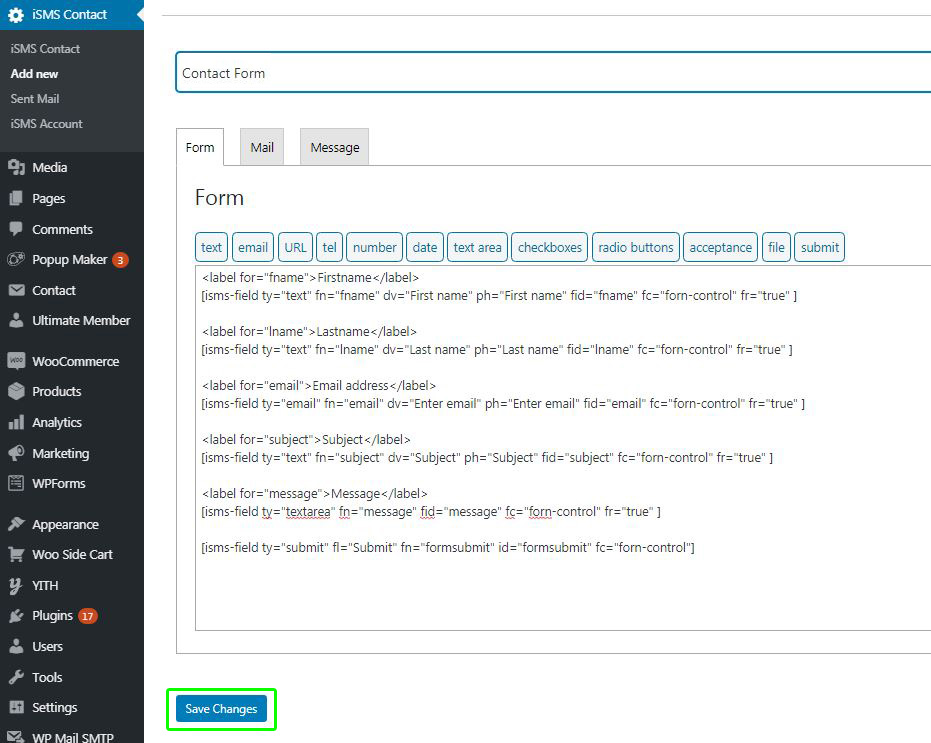 Copy and Paste Shortcode
1. Copy the shortcode and paste it into your post, page, or text widget content.

Update Page
1. Update your page to see the changes.

2. Your Contact Form is ready now!